Everything at a glance
Salary

Location

Company Summary
Build a lead profile with all the specifics you care about; Job details, documents, contacts, and notes.
No more digging around looking for job descriptions
Import the job description so you can quickly reference it whenever you need a refresh.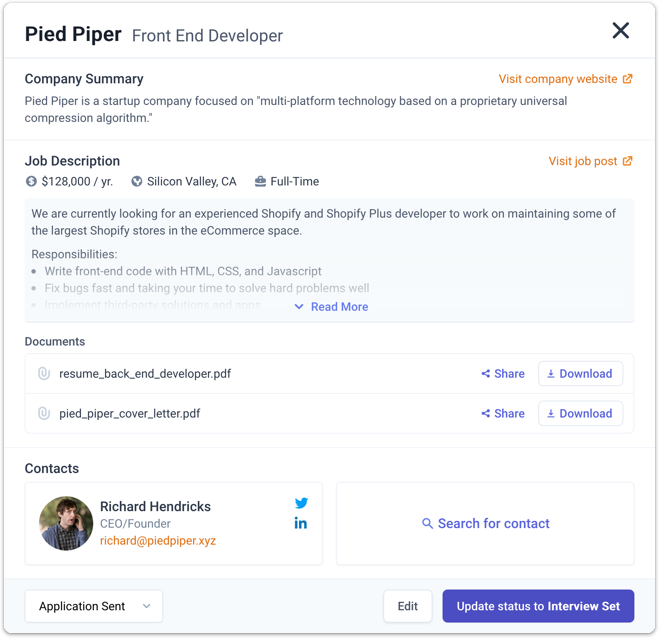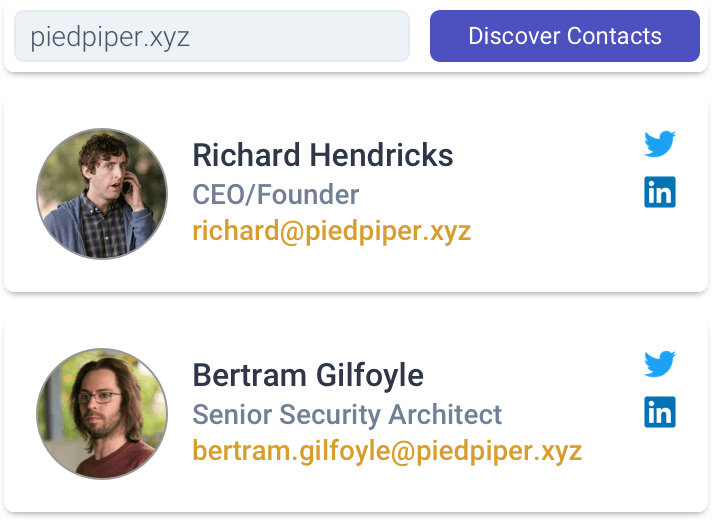 Find the right person to contact
It helps to know who's going to be looking at your application.
Not sure who to contact?
We'll help you discover names and emails from the company you're applying to.
Know who to contact, but don't have their email address?
We have you covered there too!
Never forget to follow up on an application again
Create tasks and reminders to keep yourself on top of everything that needs to be done to land that job.
What do you need to do today to land that job?
Apply for 3 jobs today

Follow up with your last application

Finish writing your cover letter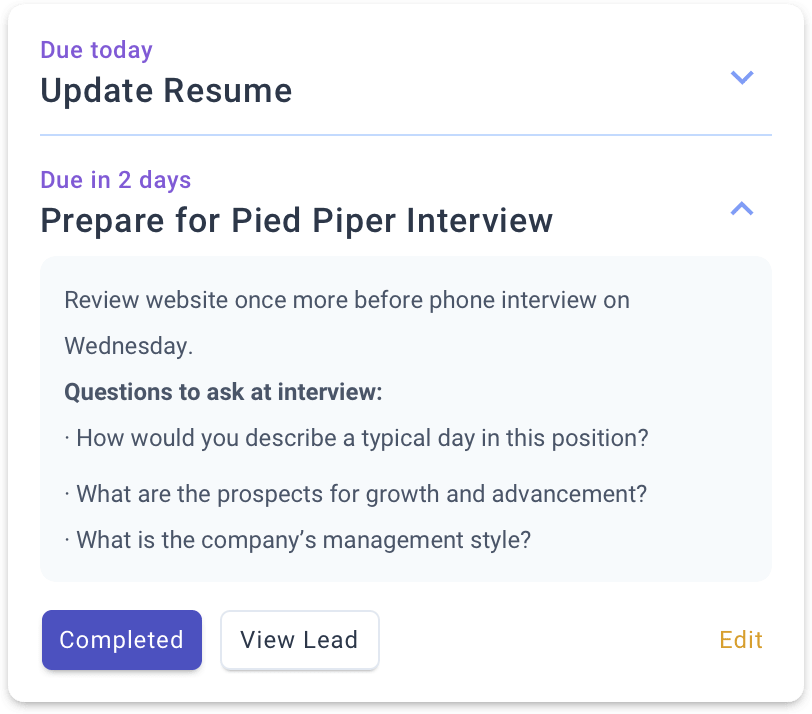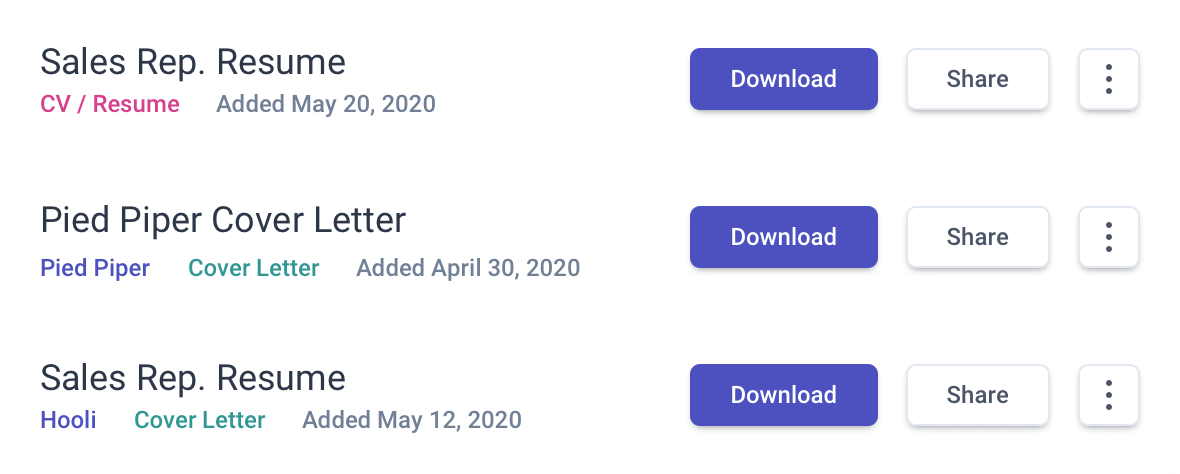 Keep all of your documents in one place
Quickly access all of your resumes and cover letters. Download them from anywhere or share them with employers.
Link your documents to a lead to easily reference them whenever you need.
Pricing
Trial
Track 10 leads
Store 2 documents
Discover 1 email
Kanban board
Tasks & reminders
Basic
Track 25 leads
Store 5 documents
Discover 5 emails / month
Kanban board
Tasks & reminders
Plus
Track Unlimited leads
Store 25 documents
Discover 15 emails / month
Kanban board
Tasks & reminders